Obtaining a mortgage bond for a property or any Real Estate in Thailand has always had its problems. The Financial Institution Business Act of 2008 was created to make mortgage bonds easier. The reason why the Act was created was two fold in design. Firstly, the Financial Institution Business Act of 2008 allowed foreign banks to enter the Thai Financial Services industry.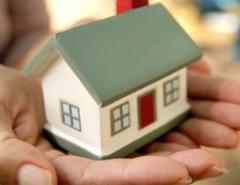 Foreigners could own as much as 25% and with the permission of the government could own up to and including 49% of the financial institution. The Act was also created to lower the amount of paperwork required when applying for a loan in Thailand. This was to encourage foreigners to buy property in Thailand thus pushing money into the Thai property market. The Thai government have speculated that most of the foreigners will buy the high-end properties and thus, would spur growth on the Kingdom's real estate.
Before the creation of the Act when issuing a loan, you needed to have special permission from the Fiscal Policy Office in Thailand. With the Act in place this was no longer needed as the paperwork and process had been streamlined by the government.  With much like everything else in Thailand confusion has reigned for some time as to the correct procedures and how the Act is implemented. If you are looking at finance for a property in Thailand speak to any of our property solicitors in Thailand for further advice on lending institutions in Thailand.